It's been around half a year I was searching for coffee house in Krakow, where the coffee beans are roasted in the house and you could order fresh espresso… Something like "Zolotyy Dukat" in Lviv.
It happened that for the same half a year I was walking around such coffee house, or to be precise roastery.
Espresso just for 4 zlotych.
Address: Krakow, Garbarska Str. 26. (https://goo.gl/maps/8P3qfGvACu22)
GPS coordinates: 50.0646777,19.9297464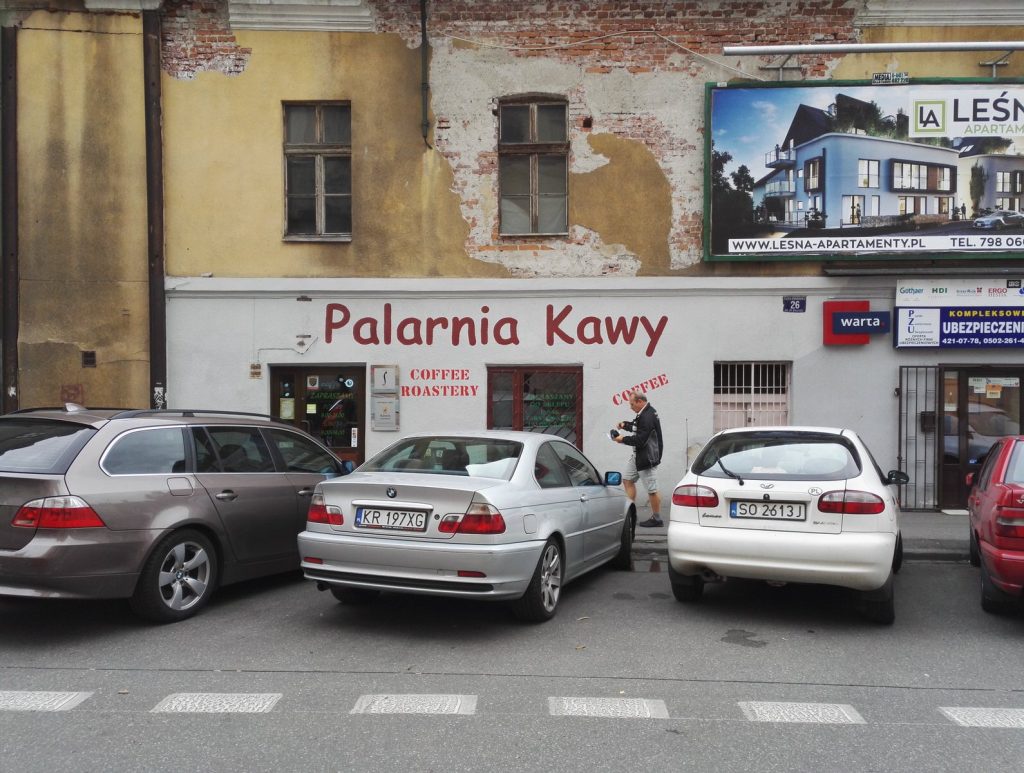 Już pół roku szukał kawiarnię w Krakowie, gdzie kawa była b smażona na miejscu i mógłby to widzieć i spróbować kawę natychmiast… Cos na kształt "Zloty Dukat" we Lwowie.
Okazało się, że już owi pół roku chodziłem około takiej kawiarni, właśnie palarni.
Espresso tylko za 4 zł.
Lokacja: Kraków, ul. Garbarska 26. (https://goo.gl/maps/8P3qfGvACu22)
GPS koordynaty: 50.0646777,19.9297464